During your course studies, you might need additional resources, besides your campus library. Sometimes you have to borrow more than one book dedicated to a subject you are studying, and sometimes you have to take a ton of them for some key classes you are currently taking. On the other hand, you might need them for a period longer than libraries allow you to take out.
Virtual online libraries are the best tool for your education, accessible at any time, any place. They are similar to traditional on-campus ones but have scanned or digitized books in various formats available for you. They are a great solution when you can't have a physical copy of the book, or they are absent in your local library. These libraries are perfect assistance both for college students and professionals like EssayPro. You might know some of them because your professor recommended using it or looking at our list.
Pros of using online libraries
– Most of the libraries are free for use or require small deposits for unlimited access.
– Online libraries often have more significant collections and options to choose from.
– You can find unique and exclusive editions at some platforms with no additional fee.
– All online libraries are accessible anytime you need it, and any time it is convenient for you.
– Often online libraries have larger collections of academic magazines and rare editions of books you might needs.
– You can feel less worried about the borrowed books because they are scans of physical books. Therefore, there's no fuss about losing or damaging them.
– You can often take unlimited books or scans for a limited or prolonged period of time, unlike traditional libraries where you have to return them in three weeks.
Without further ado, here is a list of the ten cheap or free online libraries for college students they can use for borrowing or downloading different ebooks:
textbooks.dad
Don't forget, our own site has tons of ePub and PDF textbooks and ebooks for students and readers of all ages. We can guarantee the lowest prices for our etextbooks. Check out the shop here 🙂
Internet Archive
The most popular online platform with free access to books covering various topics, software applications, magazines, videos, and more than 458 billion web pages. Access is available both for authorized users and visitors without accounts. However, some of the materials require having an account for "borrowing" a book, which can be renewed unlimited times. The collection of Internet Archive and Open Library that belongs to the same host counts millions of books, from rare to modern one's editions.
World Digital Library
It is an international platform operated by UNESCO and the US Library of Congress. This platform also partners with many libraries all across the globe with a mission to promote knowledge. The readers, scholars, and students are welcome to visit it and borrow needed books. It includes more than a million books in different languages, rare editions, and magazines on various subjects.
Project Gutenberg
It is a volunteer project platform that contains millions of digitized works, including millions of eBooks and other materials for studies. It is one of the best digital libraries for students and has thousands of books available in various languages. They also have many rare editions and magazines accessible for all users. You also can access the ebooks in various formats and download them without any restrictions or additional fees.
Questia
Questia is a free and available resource for students and writers, which hosts more than thousands of ebooks for a general audience and specialized literature. You can find here classical literature, rare editions, and modern editions of books.
Center for Fiction
A great option for those who major in English Literature or who are interested in English literature overall. You can find poetry, plays, picture books, and various novels with a convenient layout for reading and sections for chapters.
Scribd
A great option for the general audience and students, as you can find many rare books here. However, it requires registration and subscription for getting access to some editions. At the same time, the platform offers audiobooks, magazines, and other documents you may find helpful.
Authorama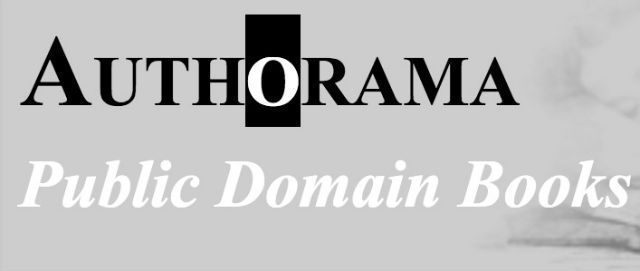 Yet another great platform to get access to various free public domain books that don't require a subscription or registration. The platform has books in other than English languages. It is quite convenient to read and cite without having to print a reference.
Perseus Digital Library
It is an open-source project focusing on Greco-Roman literature, research, and everything connected to the subject. This platform is perfect for in-depth research in culture and history. A gem for those who want to have an ideal grade for their essay.
YOU MAY LIKE: Five Great American Writers To Consider In Your College Essay
Bartleby
A platform developed by Barnes & Noble Education, inc. It hosts various historical and scientific sources, free to access. You can find here more specialized literature from engineering to business studies and social sciences. Bartleby also has its grammar checker and writing help center.
Wiley Online Library
It is a subscription-based library of John Wiley & Sons publishing company, launched in 2010. Currently, the platform members have access to over 4 million articles, 1,600 journals, and more than 22,000 books. The platform's major con is a subscription cost and high prices to access some of the materials.
Do let us know in the comments below if you know of any other good online library that we may have missed.