Chosen by more than a million students, Whitney/Rolfes' UNDERSTANDING NUTRITION 15th edition (PDF) dispels nutrition myths, empowering you to make much better nutrition choices–and enact lasting behavior change. Updated with the latest research and the 2015-2020 Dietary Guidelines, the latest 15th Edition of this bestseller emphasizes nutrition basics and strong science. With their lively, student-friendly writing style, the expert authors walk you step by step through the science of nutrition, while vivid illustrations and quick-reference tables make even the most difficult concepts very easy to understand. The textbook Understanding Nutrition 15e also includes expansive weight loss information and thorough coverage of energy and fitness systems.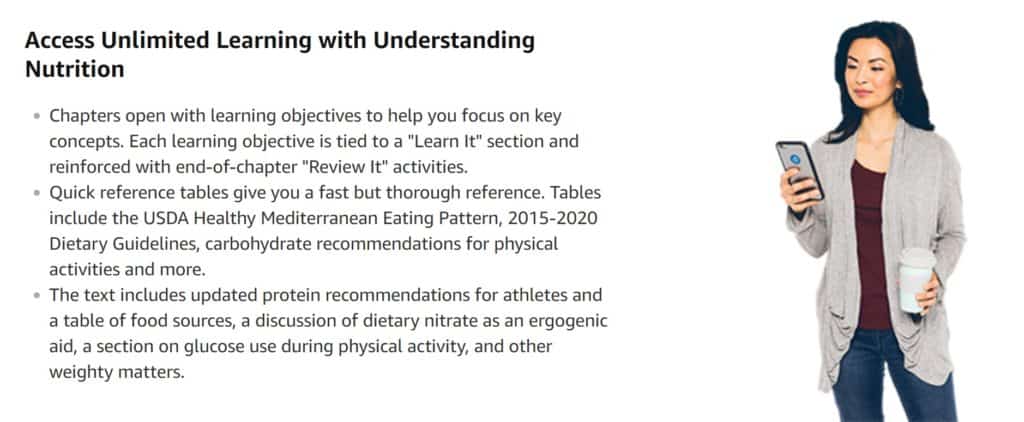 A newer (16th) edition is also available. See below
P.S We also have Understanding Nutrition 15e's testbank and other instructor resources for sale.
NOTE: This only includes the ebook Understanding Nutrition, 15th edition in PDF. No web access codes included.