Academic performance is often a benchmark of a learner's success in any educational institution. It can be defined simply as the level to which a learner achieves their desired short or long-term academic goals. A student's GPA or academic record represents the overall academic performance of that learner. A person with an average GPA is likely to do well academically when they go to class regularly, pay attention to their lectures, take notes, do well in exams, and participate in class discussions. 
Whatever academic level you're in right now, you'll always want to do well. It's not necessarily about being at the top of the class all the time. Rather, it's more about self-improvement and pushing one's skills and abilities. Don't just aim for the minimum. Moreover, while grades and academic performance aren't necessarily the quantifiers of success, they do make a difference. This is especially true in today's highly competitive work environment.
Your attitude and character are the factors that enable you to keep a job. But, before you can even get that job, you've got to compete against countless talents. So, it doesn't hurt to give yourself that professional edge early on by learning how to value hard work and good academic performance.
In this article, you'll read about some of the best tips to improve your academic performance!
Know The Resources That Are Available
Students today have the advantage of more study resources. So, it's up to you now to maximize the resources that are available to you. Remember that learning isn't just limited to what your professor presents you with, or what's written in the books. If you want to improve your academic performance, then you have to utilize as many resources as you can. 
Here are some of the best resources that students can utilize in their studies:
Writing center. Especially for those in the high school and university levels, you're going to do a lot of writing. So, it'll be to your advantage to make the most out of whatever writing center or resource you may have near you or offered by your school. Writing isn't easy. In fact, many students will find this time-consuming and difficult. If you're always daunted by it, this may also affect your overall academic performance. You can prevent that from happening by having a good writing background.
Tutoring services. If you feel like you need that extra help in understanding a specific subject, then go ahead and ask for assistance from a tutor from reliable networks, such as tutorme.com. There's no shame in having one. Understanding certain concepts don't come as easily to everyone, so if you're one of those students who feel you need that help, then go ask for it. 
Advisors. In the elementary and high school years, you most likely had class advisors. In college, this isn't the norm. But you can always have that professor whom you trust and look up to be your advisor. This is helpful especially when you're going to do your thesis or research projects. You don't have to go through this alone. An academic advisor can help iron out whatever difficulties you may have with particular subject matters.
Set Up A Regular, Consistent Study Schedule
Another of the most effective tips to improve academic performance is to set up a regular, consistent study schedule—one of the ways for you to study smarter. This means that you need to study every single night, or as scheduled, for at least an hour every day. Do this even when there are no scheduled exams, just so you're prepared. There are some teachers who like to give surprise quizzes, so it's always good to be prepared. 
It's very important to set up a structured schedule. Without a schedule, it'll be hard to balance social life and academics. It's not about prioritizing studying all the time and then losing time for your family and friends. Rather, it's about committing some time to study every day so that when an activity comes, you can also attend to it without worrying about missing certain school work.
Use Study Apps To Your Advantage
Students today have the advantage of having easy access to technology. Apart from so many resources that can back you up in your studies, there are also apps you can use to help you improve your academic performance.
For instance, depending on your classes, there are some teachers that use apps to send notes and class discussions. In the instances when you don't have to attend physical classes in the classroom, you'll have these videos and notes easily accessible on your device.
Whatever the case, an app for studying can also allow you to take notes easier and will allow you to focus more effectively. 
Don't Skip Your Classes!
In addition, make sure you actually attend your classes. Some students skip class thinking that they won't learn anything. Or, that they can easily catch up just by reading the given material at home.
However, when you're in class, you'll be able to actually hear what the teacher is saying. This will help you better understand and retain what you're learning. Plus, if this is going to be your very first time getting to know certain concepts, there might be some information that can be difficult to understand without the help of your teacher explaining things.
Showing up to class gives you that added assurance that everything about the lesson is crystal clear in your mind. You wouldn't have to worry about asking your classmates to explain things to you when they, too, might be confused about the subject matter.
Conclusion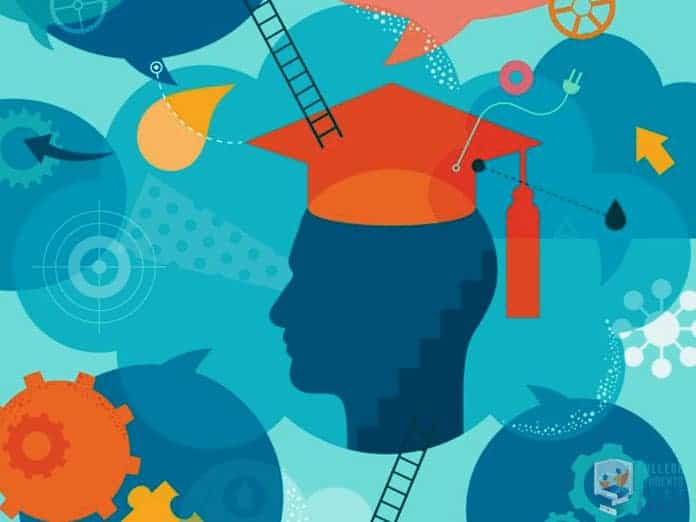 These are just a few of the tips to improve academic performance that you can implement right away. There are surely many more tips that aren't on this list, as this isn't meant to be exhaustive. But, while many of the tips here may seem simple, these are proven to be effective. If you work on doing these daily and making them a part of your academic routine, then you're going to notice positive changes in your academic performance. You'll be amazed at how much further you can better perform in school. All the effort that you put in will eventually pay off. Remember that it's always worth putting all extra effort into gaining more knowledge and skills.